Google
1. Go to www.google.com. In the search bar, type in "Forthright Funding". Once the page is loaded, click the small grey

button, located within the right-hand box containing the business's information.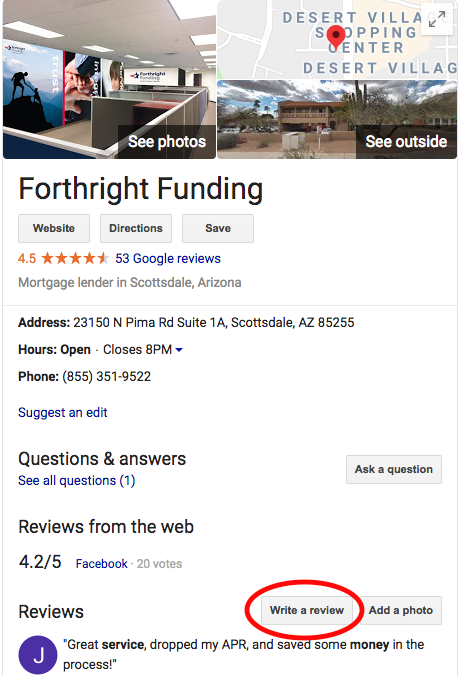 2. If you are not logged into your Google account, you will be prompted to do so now.


3. Once logged in, you will be able to select a star rating and write your review of Forthright Funding. Once your review is complete, hit the white

button to publish your review.